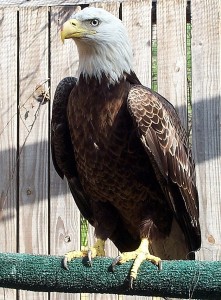 The Wildlife Rehabilitation Center of Central Florida was incorporated as a non-profit in 1992, in the state of Florida.  That same year, IRS 501 (3)(c) status was granted, and donations are tax deductible.  We have held wildlife rehabilitation permits through the Florida Fish and Wildlife Conservation Commission as well as the United States Fish and Wildlife Service since 1989.  The permits allow us to accept injured and orphaned native species for care, rehabilitate them, and release them back into the wild.  We accept all native Florida species except marine mammals and sea turtles because we do not have facilities for their specific needs.
During any given year, we average admitting 2,000 animals for care.  In order to provide proper medical treatment, we rely on eight local veterinary hospitals which have offered their assistance to us.  Our wildlife patients receive examinations, radiographs, blood work, and surgeries as needed.
While the majority of our wildlife patients are cared for at our facility, we are fortunate to have seven certified wildlife technicians who provide care for animals in their homes.  These volunteers are certified to work with most of the species that are accepted for care by our center.  We also have eight wildlife caregivers who, in their homes, specialize in working with one particular species such as eastern gray squirrels.  Additionally, we have nineteen volunteer transporters, who are on-call to obtain animals from the public or reported by the public, then transporting the wildlife to our facility.
We accept wildlife and respond to emergencies 365 days per year.